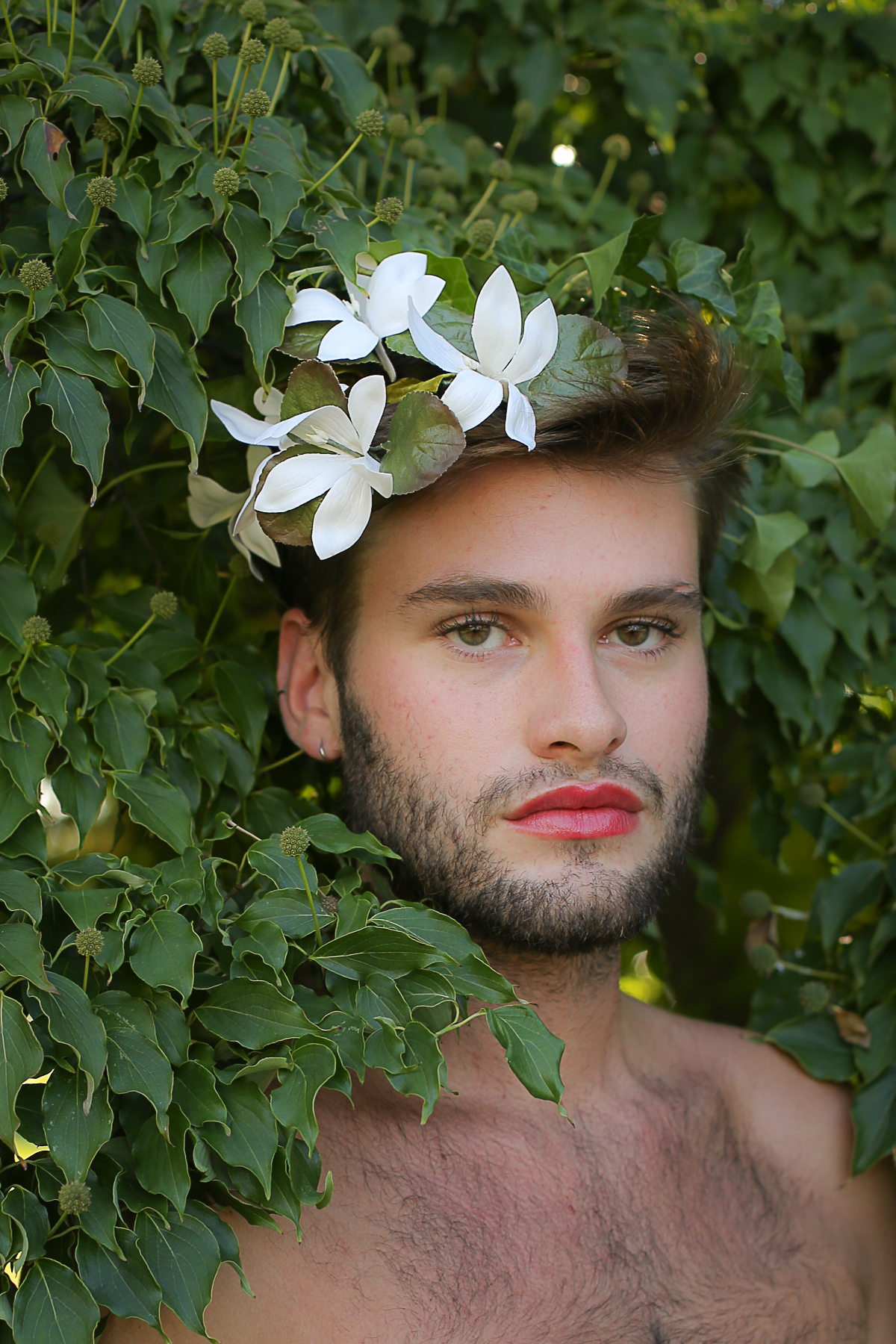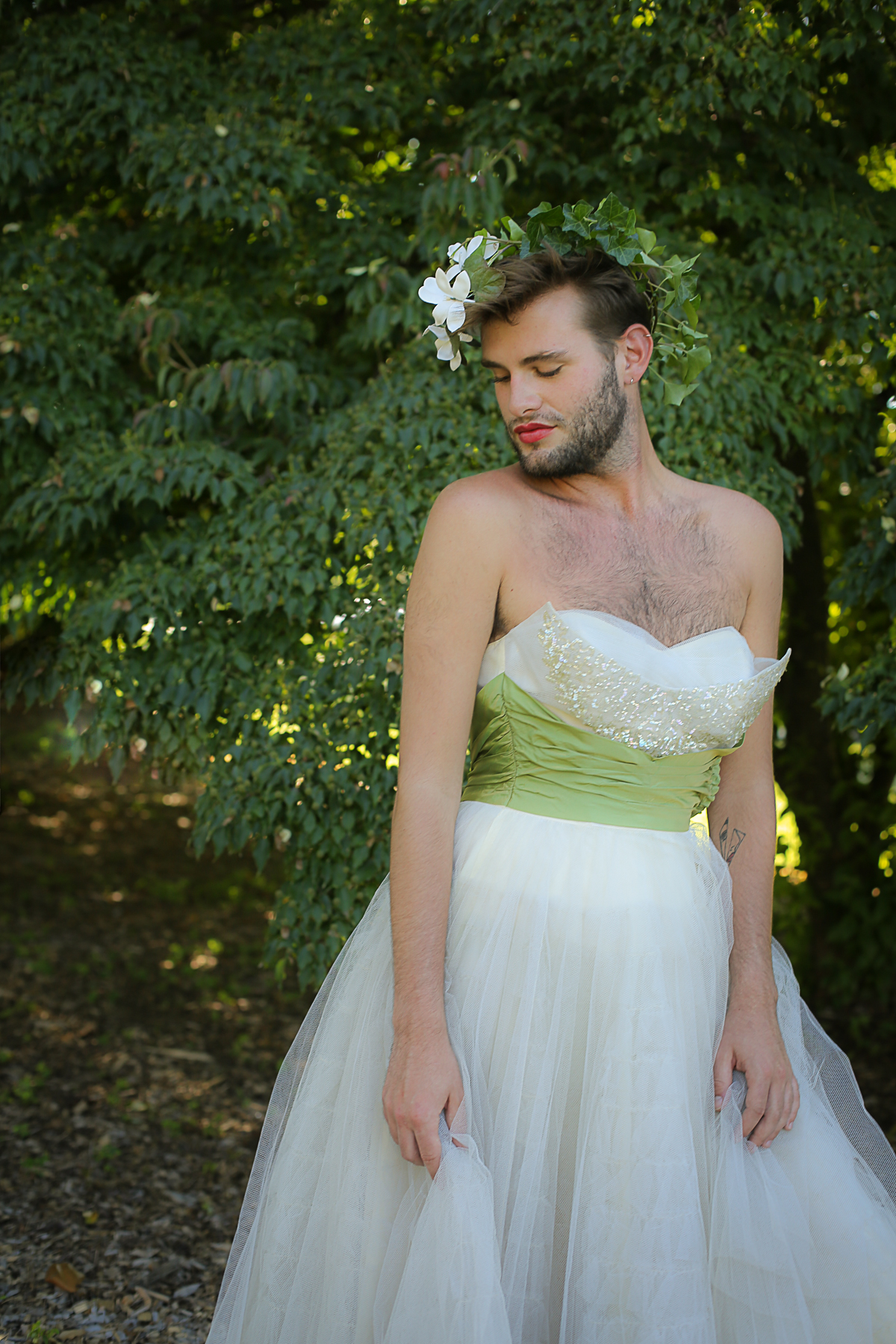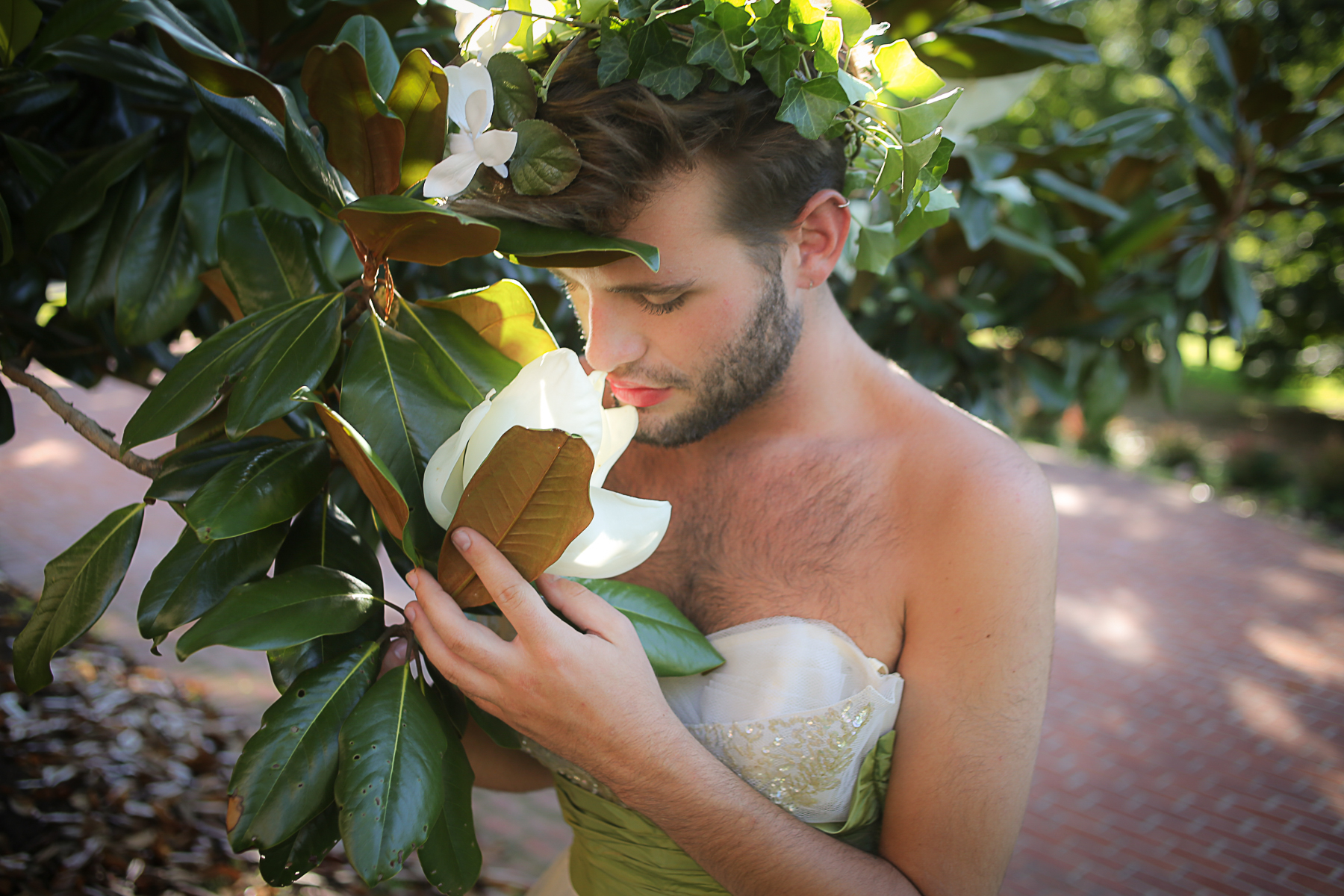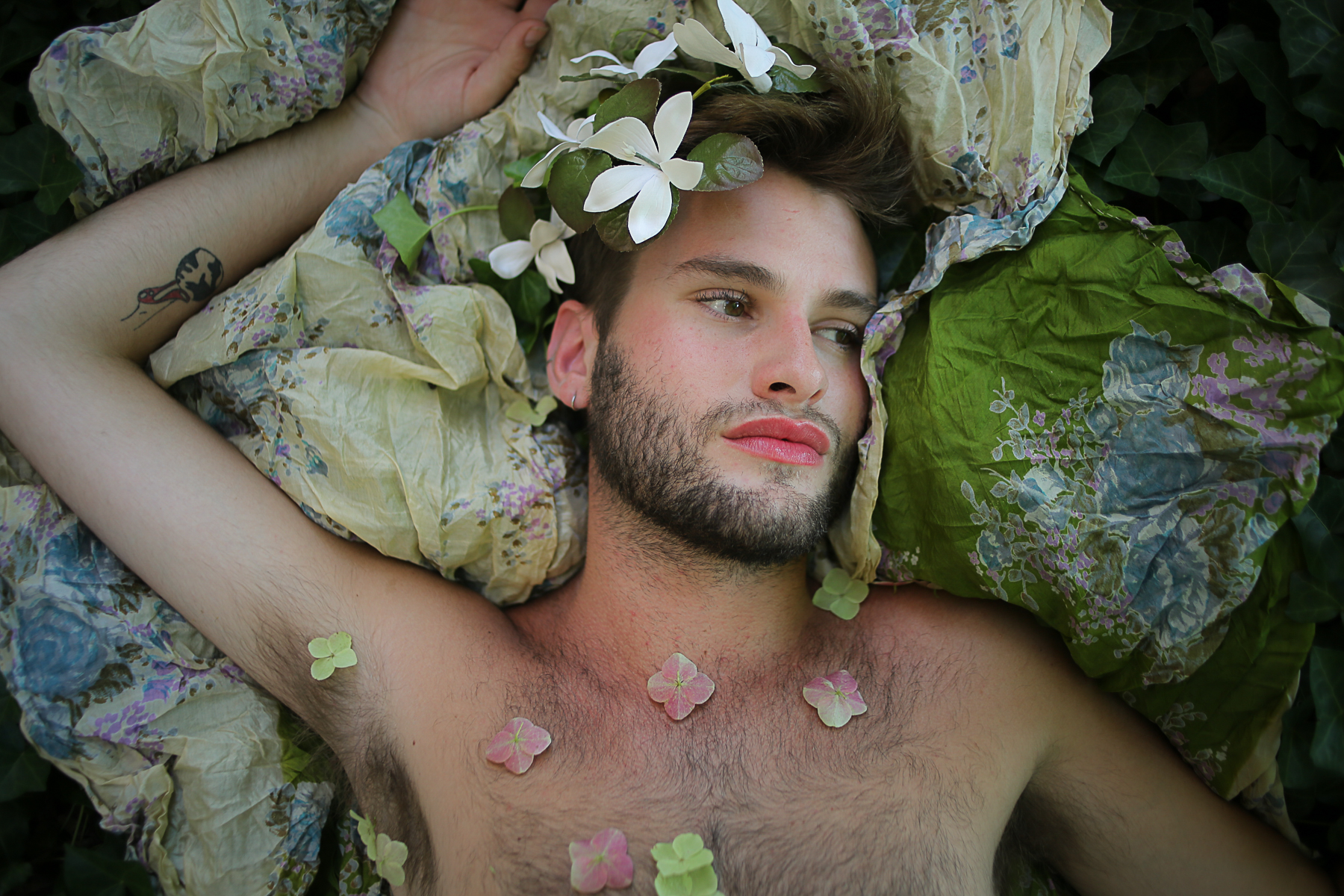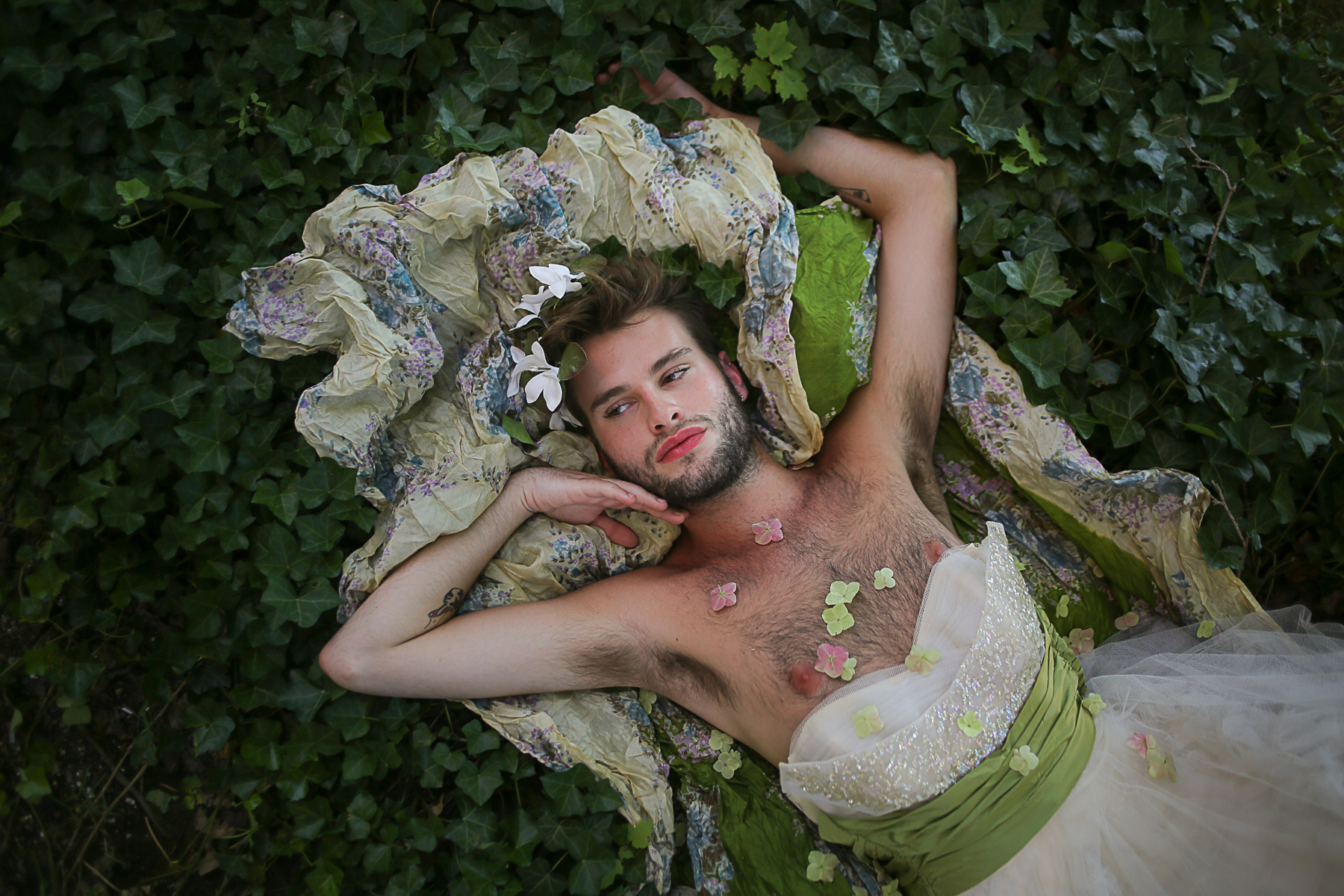 Puck frolicked around in the warm golden rays of the afternoon sun. He admired the shimmer of the iridescent sequins on structured bodice on his vintage 1950s prom dress; spinning round and round ensuring the tulle would move fluidly as he danced the night away with his fellow attendants. He straightened his crown of ivy and applied more rouge to his lips. The sweet, creamy fragrance of Magnolia trees breezed around him raising goosebumps across his skin. The time had come and his prom night chariot awaits.
Wardrobe: Vintage 1950s prom dress and floral hair piece provided by Bride of the Fox Vintage Clothing and Lingerie
Model: Ryan Linkous
Twitter | Instagram
The Story behind The Photos
When I posted previews of this set online, I received quite a few questions. It isn't every day that I have the chance to photograph men, let alone a beautiful man with lipstick who looks better in a prom dress than me. I love a sense of mystery behind creative portraiture like this so the viewer can kind of make up their own fairy tale to go along with it. I will show you behind the curtain this time since I have gotten so many questions already. Ruffling feathers was not the original intention, though the three of us did enjoy doing so after the fact.
Once upon a time, Lauren of Bride of the Fox Vintage Clothing and Lingerie shared photos of an incredible 1950s prom dress on Instagram. I HAD to photograph someone in it, when I approached her with my request, she was kind enough to oblige! The caveat here was that the waist of the garment is ity bity and I would have to find someone to model who could actually fit into it. When I posted the measurements on Twitter and said that I was in search of a model, Ryan volunteered. Once he saw the dress itself, he was even more enthusiastic about the project. We met up one late summer afternoon in front of the University Club at Virginia Tech and much merriment ensued. I almost peed in my pants laughing at the confused looks from passersby including a campus security guard. A good time was had by all with many beautiful photos to share as evidence.